We Guide You to Your Next Home
We're here to be your advocate and partner throughout the home buying process. Our mission is to provide you with a seamless and enjoyable experience.
From leveraging the latest technology tools to assist in your home search to navigating local and legal ownership requirements, we'll get you through with integrity and collaboration. The more complicated parts of the process are where we excel. Let us share our expertise and passion for real estate with you.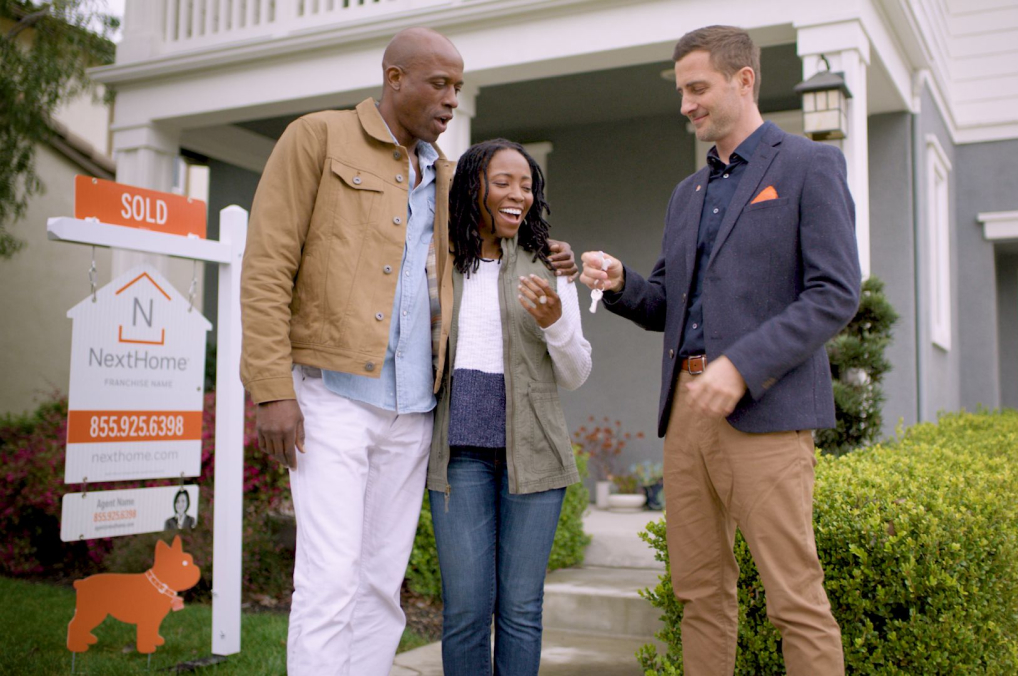 Buying a Home, the NextHome Way
Testimonials
" Dora was great she found what we wanted in the price range we wanted made it a really simple .Her knowledge of the lake is second to known and she is still helping us when we need it. "
- TERRY EDWARDS
" To whom it may concern, Ms.Dora , kept me informed with the annual land reports and markets updates over our professional history, the customer service she shown is second to none i hope to work with Dora in the future! "
- Todd Reid
" Sandy was a great help finding a property for my needs. She continued to help me with items concerning the property even after the sale. I highly recommend her for any of your real estate needs ! "
- David Keisel
" Dora helped us purchase a lake front property where we will build our retirement home. The purchase was contingent upon us acquiring a permit for a boathouse. Dora facilitated the permit for the boathouse with her extensive local contacts. We are also not yet local to the area and were able to work with her from our remote location. We highly recommend Dora if you are looking for a very helpful, knowledgeable and well connected realtor. "
- Patrick and Carol Murphy
" Dora is the best I have been trying to sell this property for 10years and have been with 3 other listing agents. She was awesome not only did she sell it fast but she got me more than the others where trying to sell it for. I will always use her services when need. "
- steven strome
" Dora Smith made selling my mother's house so easy. She helped guide us through the whole process, provided recommendations that were in our best interest, and kept us informed every step of the way. Plus, she's just a great person to work with. Thanks for all your help! I would recommend using Dora for any real estate needs. "
- Robin Champion
" Dora worked with us as our ideas for what we were looking for changed over a few months. Once we had a better idea of what we wanted, she helped us through the offers and contract process She was always there to answer questions, no matter how small, to help guide us through. I highly recommend her to represent you. "
- Christopher Blanchard
" Dora was creative in marketing and selling our property. Her perseverance is second to none. "
- Stephen Hack (Realtor/ Asset Manager)
" Garrett will be our realtor for life! We are first-time home buyers and as such needed a lot of help and guidance on how the home-buying process works. We hadn't had much luck in negotiations in the 6 months that we had been looking but after we started working with Garrett we had a house within a month! He was always so quick to respond whenever we had questions or concerns. I especially appreciated that he took a lot of time to search and show us houses that checked all of our boxes. When it came time, he was also great in the negotiations and made sure to keep our interests at heart. We are so relieved to be moving into a house that checks ALL of our (many) boxes guilt and regret-free. This wouldn't have been possible without Garrett and we are so grateful to him! "
- Kaitlan and Cody Morazan
" Dora was our Easy Button. From the time we engaged to the multiple different house visits through negotiation and into Closing on our wonderful Lake House, Dora was alongside and giving us really valuable local advice. Post sales she has been working with us on making sure our needs are addressed with trusted trades and servicers. Been a wonderful experience. "
- Steve Egan (VP, Global Alliances)
" Garrett went above and beyond what was required. He showed our property on the weekend which resulted in them buying. I hope he stays with nexthome 1st choice. Thanks Garrett and Dora, Pat Reese "
- Patrick Reese (Land Seller)
" Dora was very easy to work with and very quick to respond to any questions we had. She is always thinking ahead to make sure everything was done proper. I would recommend her for anyone looking to buy or sell in the lake Gaston area. "
- Loren Benedict
" Dora was instrumental in selling my property for me. She understands the process and makes it easy for sellers. I was able to get more than I wanted for my property with her assistance in guidance. If you have property to sell, I would highly recommend Dora for your services. "
- Mike smith (Officer)
" You will be thanking the universe for putting Dora in your life if you are purchasing a house. She is available every step of the way with answers to help you through the stressful process. She works all hours getting you through the negotiations to providing all the documents and steps needed to get you completed and in your new home. We are already giving out her cards to anyone looking for a relator. She has a way of making you feel like family and we loved that about her. "
- Teresa Simon (Home Buyer)
" Can't say enough about our great experience working with Dora! She made the whole process of searching for and buying a lot on Lake Gaston very easy. Took the time to walk numerous lots with us and to help us pick the one that best fit our needs. She always kept us informed during the process and recommended a great law firm to represent us. Couldn't have asked for someone better to work with! "
- Wayne Biemolt (VP, Business Development)
" Dora was completely professional, kind, courteous, prompt, and just a downright nice person and was a pleasure to work with. She kept me up to date on the pricing, marketing and demand as the complete selling process took place. My next property transaction will be done by her again. If she didn't answer the phone when I called, she phoned back shortly after I left a message. She is great to work with and again, she will be our agent for the next property that we buy or sell. "
- Scott Lambert
" She was the greatest and would highly recommend to anyone buy or selling a home, a true professional. Both my wife and myself were very pleased with the personal contact and updates as the process went forward. "
- Robert Pierce
" Dora was wonderful! Kept us informed, returned calls promptly, checked the property for us (we were over an hour away) Helped with negotiations. Guided us through the closing process. I would recommend her to anyone, "
- Charles Earp (Buyer)
" Dora was very good to work with and was able to walk us through the buying process, even negotiating to get us a great buy on our dream lake house! She got the deal at a better price than we expected and pleasantly surprised us tremendously! Not only will we recommend our friends and family to Dora, but we will definitely call her next time we need a Realtor. Having had a 'bad experience' with our first agent as first time home buyers where nothing was explained to us and we had to call our agent to ask about scheduling things our lender told us needed to happen, we were amazed at Dora's care and concern for our needs and how she coordinated everything, removing our uneasiness and making it easy for us. We started looking a couple of years ago, and, after deciding where we wanted to be, we knew who to call. As expected, Dora returned our call almost immediately and restarted our 2nd home search. For your next agent, call Dora at NextHome 1st Choice realty. You Will be treated the way you want to be! "
- Michael Elgan (Buyer)
" Dora Smith is truly exceptional; she has unsurpassed knowledge of all areas in Virginia and North Carolina surrounding Lake Gaston. Dora listens, makes sound recommendations, and follows through. Her outstanding attention to detail allowed us to close on the lakefront property we bought within 30 days. She completely outshone all the listing agents at bigger brokerages for the properties we looked at. "
- Martin Brown
" Sandy knows the true definition of sales. "Helping people make a good decision for themselves". We were both rather successful insurance agents in Florida. We have owned over 25 homes, 10 together at one time until we retired. We worked with dozens of realtors, extremely experienced, not experienced. everywhere in between, you name it. Sandy has the most natural ability, caring, empathetic and relaxed personality I have ever seen in the business. After going through two personal injuries within a week of each other and helping us trudge through the woods, she never complained of her condition. She always went out of her way to help us, referred professionals diligently, made calls for us, drove all over to help us with our two varying 1031 Exchanges and deadline. She calmed us down after some blunders from the three title companies at closing. All were out of her control. She communicated beautifully with rapid answers, etc. What Sandy lacks in experience she far exceeds with compassion and being there to make the transaction go smoothly. She knows her limits, has an innate ability and gets answers accurately. it was very refreshing to have worked with her. I hope you do. Believe me, Sandy is deserving of your business, truly. "
- Anonymous (Investor)
" Dora was a great realtor to work with. She was patient with us, as we waited several years to purchase a lake home from the first time we began looking. Dora's knowledge of the area around Lake Gaston was very helpful. Also, her knowledge regarding home and dock repairs was helpful. She was quick with responses, whether it was emails, texts, or calls. "
- Melissa Brown (ICU Nurse)
" Dora did a fantastic job helping me through the process of buying my first piece of land in Clarksville. She was quick to respond and very helpful with all of my questions. The whole experience was a breeze, I highly recommend her for your real estate needs. "
- Laura Walter
" Really great to work with and very knowledgeable of the Gaston area. She was always able to accommodate our schedule and walked us through the process. I would definitely recommend her to anyone looking to buy in the area. "
- Douglas Bell
" Wonderful job! Wonderful results ! Bough property through her . She is a great communicator and will promptly call back when messages left . She knew how to get in touch with the seller and help communicate changes to the closing date multiple times . No doubt we would have not gotten the property if it hadn't been for professional attitude and drive to satisfy and help her clients . We are truly thankful to have had her help us ,and HIGHLY recommend her to others ! "
- John Harris (Retired law enforcement )
" This team made my first time home buying experience SUPER EASY!!! Would Definitely Recommend! Now the hard part, PACKING! "
- Jason G
" I would recommend anyone looking for a property to contact Dora. She is the ultimate professional in every aspect. I will use her services again "
- Layne Rowland
" From Start to Finnish Garrett was very Knowledgeable and Professional. He helped us thru all the hoops needed to complete the deal. I would definitely recommend Garrett if you are looking to build or buy a home in the area. "
- Missy and Tony Petrucci
" Dora has done a great job on our new purchase. She has been able to negotiate extensions due to our loan delays and helped locate local help work need done on the house. Dora also kept us informed throughout the process almost daily and our closing was hassle free. "
- Stephen Simon (CEO of GiniCorp)
" We have used Dora to purchase two homes in the Lake Gaston Estates area and would highly recommended her to anyone looking for a delightful, hard working, incredibly thorough real estate agent who always goes above and beyond. "
- Marybeth Brown
" Dora was instrumental in working with me. With her help, I was able to purchase a condo. She was knowledgeable in the market and a very good negotiator. I saved quite a bit by using her, as she was able to negotiate with the seller on my behalf effectively to win appliances and home furnishings, and well as negotiate further on the home repairs. I would highly recommend Dora if you are looking for a trustworthy real estate agent. She will use her knowledge and creative skills to save you money if you are a buyer. I'm sure she would be as effective as a seller's agent too. I'll keep her in mind next time around. "
- Michael Smith (Buyer)
" Dora was very helpful in the process of finding a house at the lake! She responded quickly even up to our closing. Thank you Dora! "
- Mindy
" Dora was very easy to work with and was able to negotiate very well for our interests. She was knowledgeable throughout the process and continues to help us even after closing. I would work with her again if given the opportunity. "
- Benjamin Andrew Brown (Buyer)
" Dora is a fabulous, tenacious, committed agent for her clients. "
- Renee Faller
" Dora is an excellent real estate agent. She was very flexible, helped us find our perfect piece of land, and even continued to assist us after our purchase. We were lucky to find Dora and would strongly recommend her to anyone purchasing property in the Lake Gaston area. "
- Jason Repchak
" Garrett did a great job with helping us find the property that was best suited for our needs. We appreciate his professionalism. Thanks Garrett! Wishing more success in your endeavors. "
- Nigil Bell-Brice (Client )
" Dora was absolutely amazing to work with. Very knowledgeable, hardworking, and a pleasure to deal with in every aspect. Thank you Dora for help making our dream a reality! "
- David Williams (Property Owner)
" Dora was my listing agent and sold my property for me. She was able to price our property with the correct market price that brought us a quick closing and at a price we were willing to accept! We would recommend Dora for you if you have a property to sell. We found her trustworthy and very knowledgeable, and she was available to guide us patiently through the entire process and keep us informed of what to expect next. When I am selling again (or buying), I will use Dora for my agent of choice. Thanks to her willingness to go beyond the call of duty, we closed our property quickly and within her recommended sales price range. Thanks Dora, for all your help! "
- Mike Ramsey (VP)
" As out-of-area owners/sellers we were completely satisfied with Dora's services as our listing agent. Her detailed understanding of the Lake Gaston marked helped us set competitive pricing. Her online listings and active engagement of potential buyers kept the property in the public eye. Once an offer was received, Dora helped facilitate all seller related administrative actions, an kept us informed on the status of the process. Then, when the first sale fell through at the 11th hour, she did it all over again with a second buyer, who ended up closing 6 weeks after making an initial offer. We will definitely secure Dora's services for future real estate transactions in the Lake Gaston region. "
- Dave Prothero
" Sandy was phenomenal! She was able to face a bunch of curveballs and the process kept on going. Her positive attitude and diligence won the day. Her communication with me and all the parties involved was excellent. Hope to work with her again soon! "
- Claire F. Bonilla
" Dora was very friendly and professional. She has lots of good advise and always answered or returned all my phone calls. Her suggestions when making an offer a on my new home saved me some $$$!!! Also made sure all repairs needed after inspection were 100% complete. "
- Simon Garcia
" It was a pleasure working with Dora on our recent purchase. Everything went smoothly and fast!!! "
- Elizabeth Brennan
" From our first conversation she made the process easy. Highly recommend "
- James Ingle
" Dora was great , she showed me the property negotiated with the owner. Dora answered any and every question I had. If you're looking at the lake call Dora "
- Jay Strawser
" We had unimproved property on Lake Gaston on the border between Virginia and North Carolina. She did research on comparable properties and helped us set a good price for our site. She made flyers to help advertise our property. She was successful in selling our property where previous realtors had not. "
- Kip and Joyce Norcross
" Dora is a on it type of realtor, which is great. No worry needed because she is great at what she does. Highly recommend "
- Brenda J Pickell
" Dora was always available to answer any questions we had. When we first reached out to her she came by the house when it was convenient for us and talked through the process. In the end we got the lot that we wanted at a fair price. "
- Brian Roberts
" Very responsive to my questions and concerns any time, day or night. "
- Kathy (Landowner )
" Dora was very knowledgeable about the property I purchased. She stayed on the ball as far as obtaining everything necessary to close. She constantly keep me in the loop. I would highly recommend Dora as you realtor. "
- Terry L Saylor
" Sandy was very helpful in the purchase of my home. She is freindly, answers all questions and makes the process much easier. Highly recommended. "
- William Carey (Retired)
" Dora was amazing in helping our family get to the lake! We initially met Dora on a rainy Sunday when we visited Lake Gaston for the very first time. Not only did she show us a listed home, but she taught us a lot about the Lake Gaston community. She listened to our goals and ultimately helped us secure a property that gets us to the lake sooner than later! I cannot say enough good things about Dora and her professional expertise! "
- Adria Dunbar
" Dora was very helpful and thorough with helping us purchase our land. She contacted us quickly with any questions or concerns and was very professional. "
- Amanda Vargas
" Dora is an exceptional realtor and is focused on the needs and wants of her clients. If 100 stars were an option that is what she would get from us! She is focused on her relationship with her clients, is an excellent communicator and very driven to provide an exceptional experience for both buyers and sellers. She knocked it out of the park for us even though we changed our path and direction she was eager to make sure we were happy. I have dealt with other realtors on multiple occasions and Dora is second to NONE. I highly recommend her and her company. "
- Tina Czysz (Director of Human Resources / Safety & Compliance)
" Five Stars. Excellent service. I Highly recommended. am looking forward to work with Dora in future for other projects. "
- Prad P
" Dora was very helpful with our second home/lake home search. I had called several agents, and many were unresponsive or uninterested in helping, Dora was ready to help. I am a licensed agent in NC and purchased a lake home in Virginia. Dora was helpful in explaining the process, which is different than in North Carolina where I work as an agent. She recommended vendors for inspections and service we needed even after the purchasing. She was quick to respond and helpful in negotiating on our behalf. I would highly recommend Dora and would choose her again. I have already recommended her to others. She is very knowledgeable about the lake area and her expertise made for a fun and smooth transaction. "
- Wendy Steiner (Realtor/ Broker NC)
" We thoroughly enjoyed working with Dora. Her local expertise and construction background was perfectly suited for this crazy market. Dora will find the right house for you and do everything to make the deal happen! "
- Nicole Harriman
" We enjoyed working with Dora! She was very responsive to phone calls and text messages. Dora helped us through the closing process, which we really appreciated! Thank you Dora! "
- Mindy
" Dora was easy to work with and very professional. She got the job done and I recommend her to anyone needing a Realestate Pro. "
- Robert Hall
" Dora is a professional Realtor with a warm and caring personality . She is very hard working, responsive and goes the extra Mile to make her customer happy. Dora found my perfect next home to retire to and it wasn't on the market! She spoke with the owner who was contemplating to sell and well, she made it happen. I'm so impressed that I will retain Dora to sell my current home. Dora has been such a blessing to work with and I look forward to our on going working relationship and friendship! Cathy W. NC >VA "
- Cathy Willis
" Dora was an excellent choice of realtors. In fact, she was recommended by the local Chamber of Commerce and very active in her community. "
- Celeste L Snidow
" Sandy was accomodating and considerate while leading my search for a home. Sandy went out of her way to drive outside of her routine district to view a home with me, which was much appreciated. Sandy is honest and offered her educated opinions on my options; she had my best interest in mind. I would recommend Sandy to anyone purchasing property in Virginia/Northern NC. "
- Tiffany Simon
" I can't thank Dora enough for the smooth way in which she handled the sale of my home. From start to finish she was with me all the way---keeping in touch (almost daily) throughout the process. Her presentation and marketing strategies were top notch. I strongly recommend her for all your real estate needs. "
- Trudy K Rockwell
" Dora did an unbelievable job for me and my family. She knows so much about the area and was a vital resource in getting me the best price possible for a lakefront property. I can not recommend her enough. Thanks Dora. "
- Dennis T Johnson
" Dora Smith was very helpful, kind and ready to help. Friendly and help with all questions, made sure everything was complete before closing. Responds back to messages and calls within a hour or two at most. She always keep me in the loop with updates. Even had her boots on to go walk property mud and all. Thank you for making it easy and my next adventure easier. Stay safe and warm. I will work with her again. ???? "
- Joy
" There are not enough words to describe how deeply appreciative I am of Dora and her expertise. Aside from being the most genuine, honest and integrity filled realtor I have ever met she has a solution to everything (even during what could be the most difficult sale of your life-and mine definitely came with its challenges right out of the gate). I never once felt pressured to do anything I did not want to and at the end of the day I was 150% confident she always had my best interest in mind. Everything stayed right on schedule despite external barriers beyond our control and selling my house was a easy and stress free. Having worked in sales for years I always pictured realtors to not be far from the car salesman demeanor (smoke and mirrors) but Dora was the complete opposite. She cares, she is compassionate, and has a heart of gold. She is by far the best that exists. I am so blessed to have had her as my realtor but more importantly I am so lucky to have an amazing new friend. Cheers to you Dora the Ultimate House Explorer!!!! "
- April Davis (Divisional Director )
Previous
Next